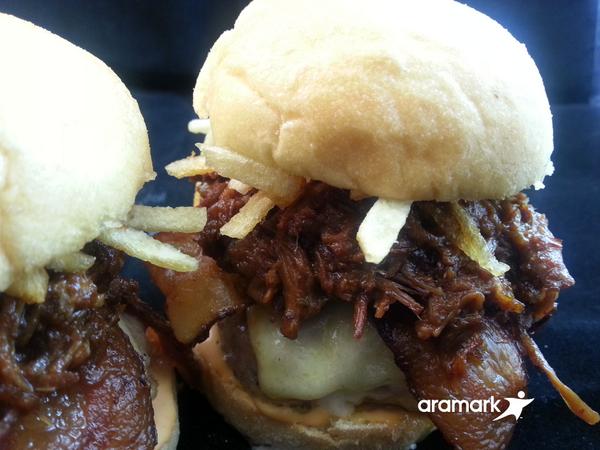 Bears fans have a new food option at Soldier Field: DaBurger Sliders.
The latest additions to the stadium menu are mini pepper jack pork burgers featuring chorizo cream, chipotle barbecue pulled pork, Havarti cheese, thick-cut bacon and crispy potato sticks.
The new menu item is part of the Tribute Menu Series being rolled out by Aramark, which provides food and beverage services to 11 NFL teams, including the Bears. No word yet on the price.
The new food items at each stadium are meant to pay tribute to each hometown team's heritage. In the Bears' case, the sliders salute an existing sandwich —  DaBurger — which features three types of pork (!) and has been served at Soldier Field for the last three seasons. (For the try-it-yourselfers, here's the recipe.)
No doubt Da Coach would be proud.